10
Ways to Dress Up Blank Walls
1
: Kitchen Art Gallery
Even your kitchen walls could use some sprucing up. Print your favorite photographs, put them in basic frames and hang them at varying heights for an art gallery look right in your own kitchen.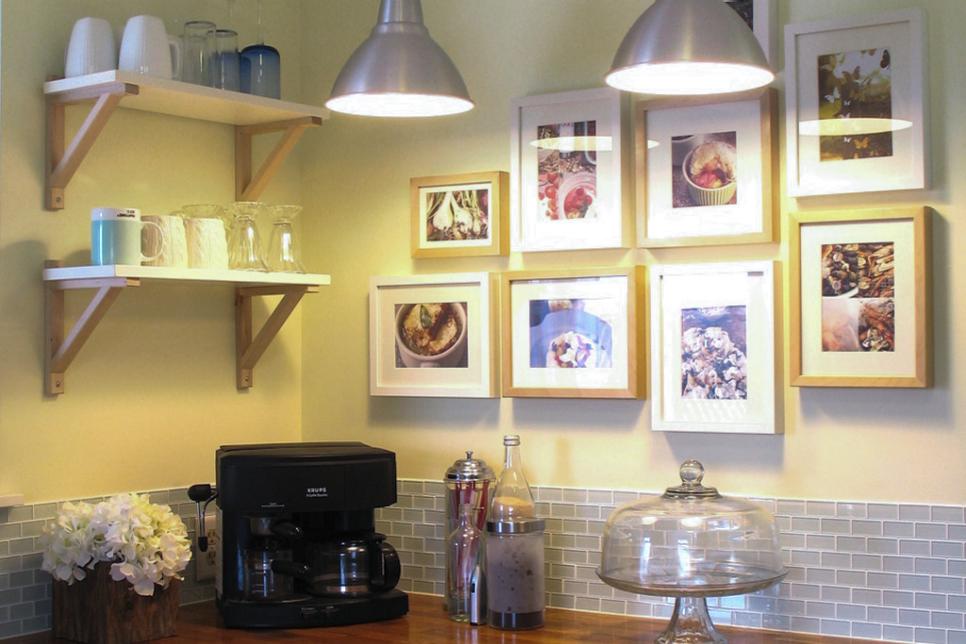 2
: Screen
print Art
Give your walls a cool effect with a pop art look.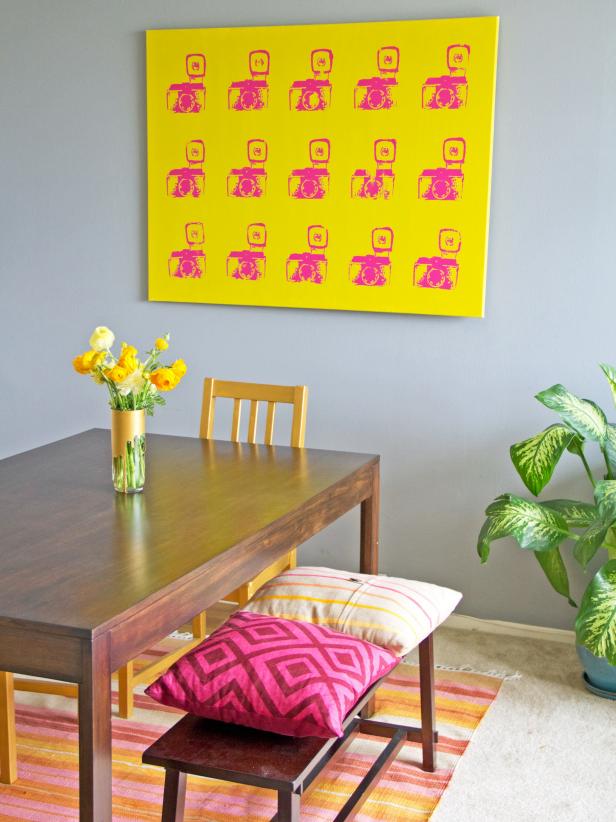 3
: Coffee Filter Art
You can find artistic inspiration using everyday items. The dip-dyed coffee filters and placed them in a random pattern on the wall using glue dots to create a dramatic flower effect.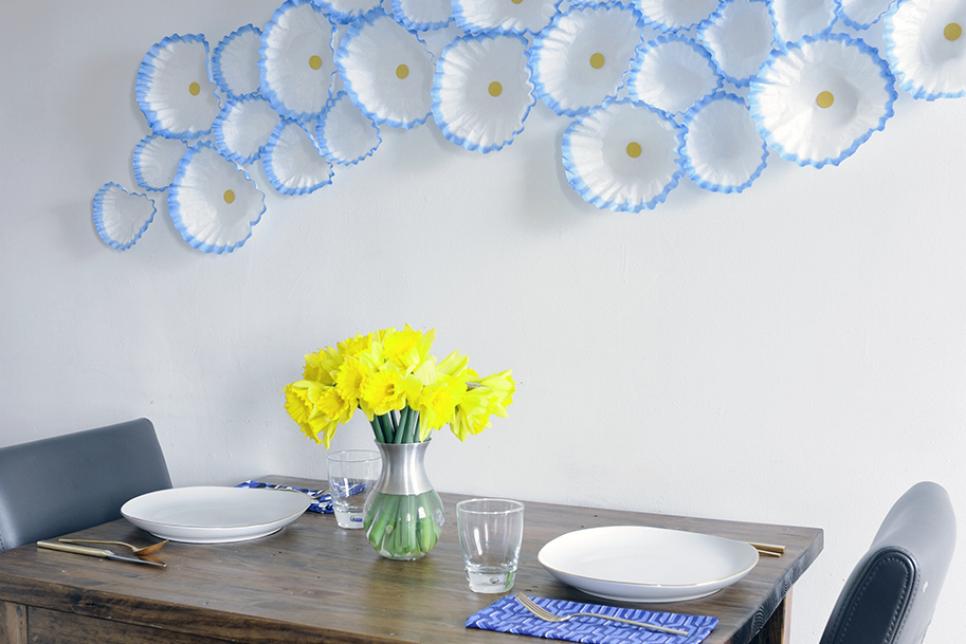 4
: Framed Maps
Give an old map a modern spin with a multi frame application. Choose your favorite destination spots, or use a map of your hometown.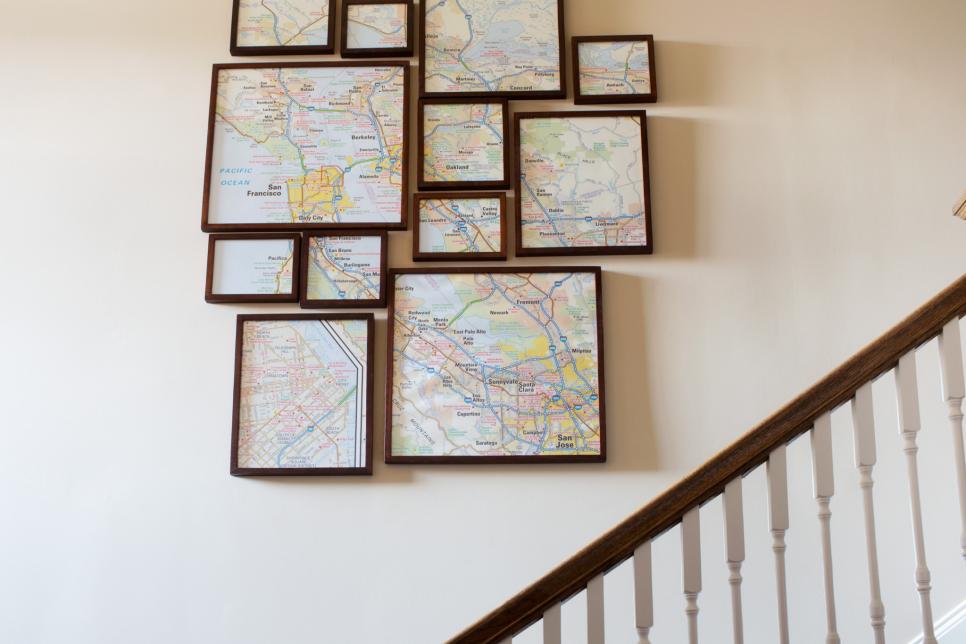 5
: Photo Collage Wallpaper
Use family photos to make a customized wallpaper design. Here, we covered one wall of this international models' apartment with the models' head shots for a dramatic yet personal touch.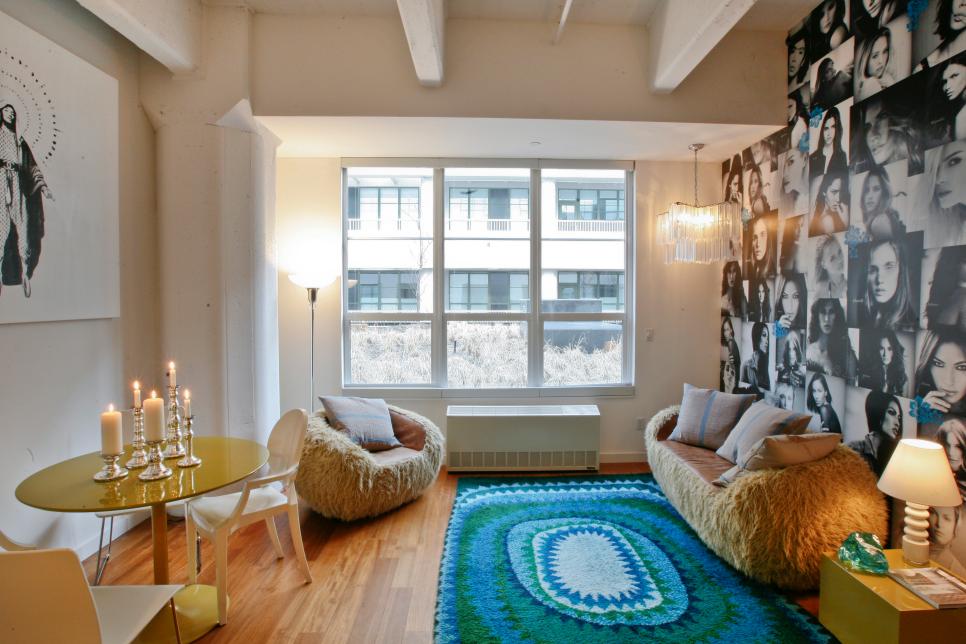 6
: Cork Board
Don't forget about the staircase wall. If you're living in a small space, you can make a workspace underneath the stairs by installing a floating desk against the staircase wall. installed cork board to the wall for a convenient spot to attach memos, cards and photos.
7
: Inspiration Quotes
You can find a plethora of inspirational signage in stores, but you can make your own, too. We suggests using different colors and patterns of washi tape for a funky way to display your favorite quote.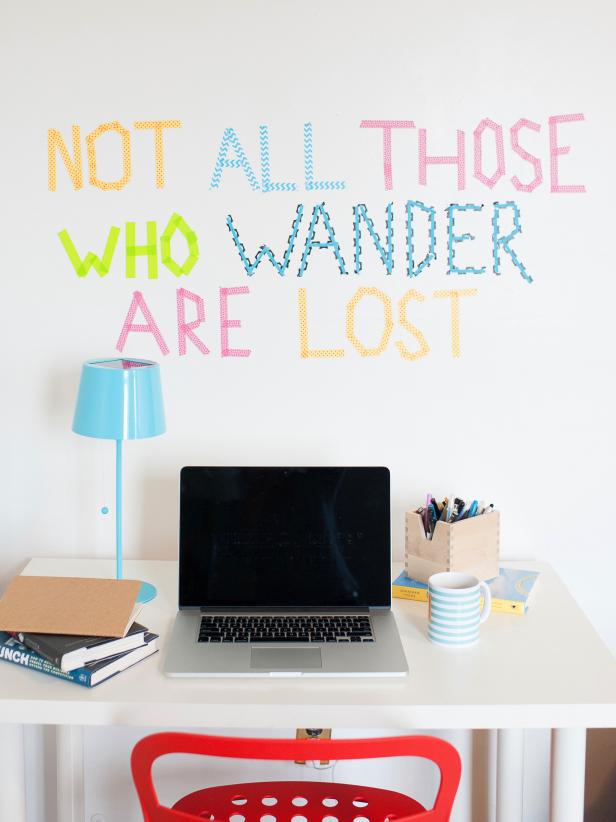 8: Geometric Wall
Spruce up an accent wall with budget-friendly plywood, attached plywood to this colorful wall in square shapes of all sizes to create a cool geometric effect.
9: Empty Frames
If you already have a playful accent wall — but want to jazz it up — hang bold empty frames at varying heights.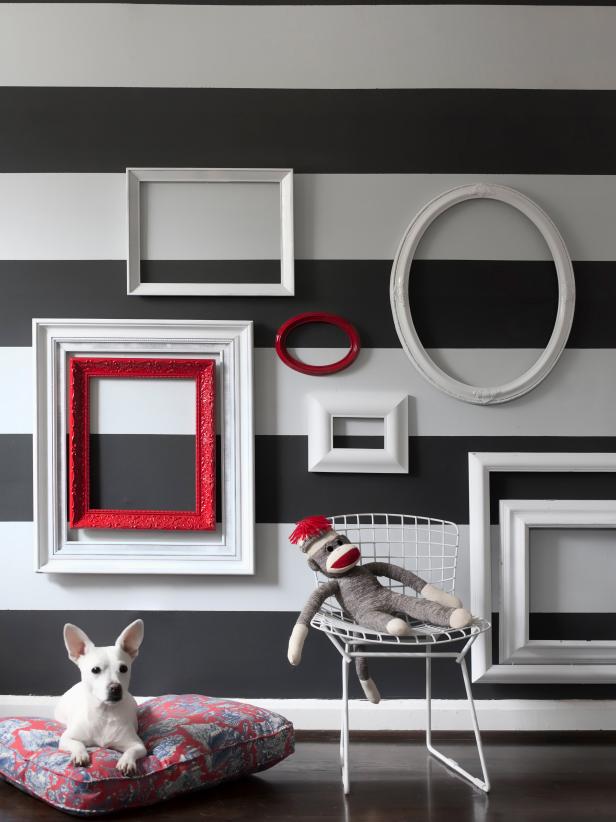 1
0
: Vintage Art Gallery
The metallic floral wallpaper is its own statement piece, but a collection of vintage art really gives this living room a vintage glam look.